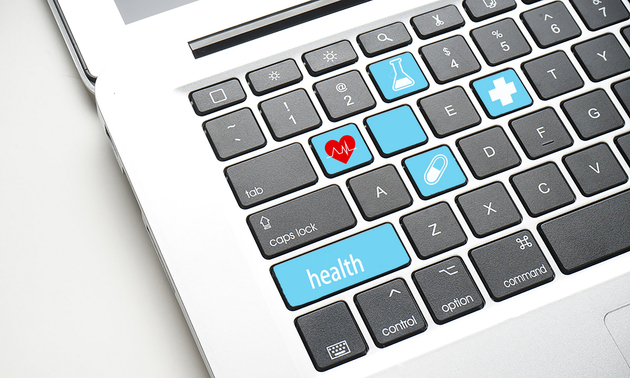 Photo/Shetuwang
June 10 (NBD) -- WeDoctor, an online medical services provider backed by tech behemoth Tencent (00700.HK), reportedly plans to file for a Hong Kong IPO in the third quarter of 2020, hoping to raise between 700 million and 900 million U.S. dollars.
The IPO would value the medical firm at around 5.5 billion U.S. dollars, which basically equals the valuation in its last funding round in May, 2018, according to the Tuesday report by news outlet Caixin.
An insider close to WeDoctor disclosed that the company had just finished a 50-million-U.S. dollar equity transaction at the above-mentioned evaluation, where one of WeDoctor's investors bought its shares from another early investor.
"Trading at such an evaluation before IPO is quite unusual. It's apparent that investors have disagreements on the prospect of the listing," said the insider.
When reached by media, WeDoctor said currently there is no information to be disclosed on the IPO.
National Business Daily noticed that WeDoctor was formerly Guahao.com, a website that ranked hospitals and facilitated appointments booking, and later pivoted into online clinical consulting.
WeDoctor has been crowned as one of the biggest online healthcare unicorn companies in China, and obtained investments from Tencent, Fosun Pharma (02196.HK) and others in 2014 and 2015.
According to data provider Analysys, last year, Ping An Good Doctor (01833.HK), Haodf.com and WeDoctor were the top three in the Internet medical care industry in terms of market shares.
In 2018, WeDoctor announced the plan to spin off its businesses for an IPO on the A and H-share markets separately. The rumor of its IPO never ceased in the following two years.
Zhao Heng, founder of medical consulting company Latitude Health, commented that WeDoctor didn't get listed mostly because it failed to nail down a sustainable profiting model.
Reports revealed that WeDoctor kept loss-making from 2016 to 2018. Similarly, Ping An Good Doctor and Alibaba-backed AliHealth (00241.HK) also failed to be profitable from 2017 to 2019.
"If WeDoctor successfully debut in Hong Kong this time, it would be easier for the company to raise money for expansion," Zhao added.
Industry insiders also pointed out that WeDoctor intends to improve its evaluation for the Hong Kong IPO at a time when the COVID-19 outbreak disrupted traditional healthcare services and boosted the online medical service sector.
Public data shows online medical consultations on the third-party medical services platform increased by over 20 times year on year during the pandemic.
Email: limenglin@nbd.com.cn
Editor: Li Menglin