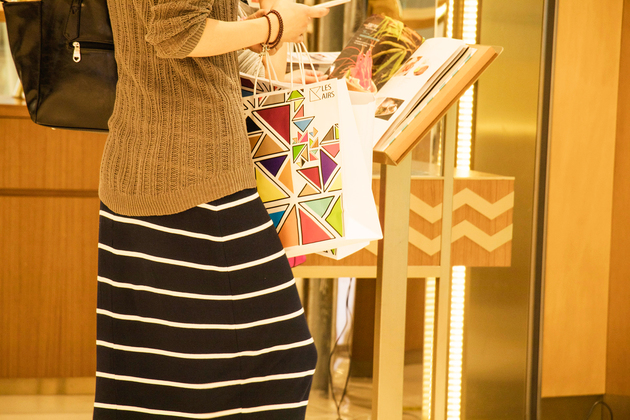 Photo/Shetuwang
June 4 (NBD) – Chinese financial technology firm Qudian, Inc. (NYSE: QD) inked an agreement with Secoo Holding Limited (NASDAQ: SECO), Asia's largest online integrated upscale products and services platform, to purchase up to 10,204,082 newly issued Class A ordinary shares of Secoo for an aggregate purchase price of about 100 million U.S. dollars.
Upon the completion of all transactions, Qudian will hold an approximately 28.9 percent stake in Secoo, making it the largest shareholder of the latter.
Buoyed by the new deal, Secoo's stock opened more than 100 percent higher at 4.24 U.S. dollars on Wednesday and then closed the day with a 52.56 percent rise at 3.28 U.S. dollars, while shares of Qudian surged by 5.44 percent to close at 1.55 U.S. dollars on the day.
Qudian seeking business shift to luxury e-commerce sector
According to Qudian's statement, the two sides will also enter into a business cooperation agreement to forge strategic collaboration in the online luxury e-commerce business.
The investment in Secoo further enhances Qudian's efforts in business shifting.
Set up in 2014, Qudian was a leading cash loan provider in China, but the growth momentum has been weakening in recent years. Qudian's financial reports show that the company posted a net loss of 486 million yuan (68.4 million U.S. dollars) in the first quarter of 2020, representing its first and also massive loss since it got listed on the New York Stock Exchange. In the fourth quarter of last year, its net profit was logged at 127.9 million yuan, down 83.3 percent from a year earlier.
Yu Baisheng, head of 01 Research Institute, analyzed Qudian's key financial business was significantly affected by the regulatory changes and the end of partnership with Alipay.
The foray into the luxury e-commerce market is seen as Qudian's another attempt for growth after it seeks new growth engine in education, automobile and other fields outside the financial sector. This March, Qudian launched its own luxury e-commerce platform "Wanlimu".
Su Xiaorui, senior researcher at Madai Research Institute, pointed out that product quality and traffic flow will be the success factors for Qudian's luxury e-commerce business.
Secoo facing fierce market rivalry
Secoo chairman and CEO Li Rixue is bullish on the business growth potential brought by the new cooperation with Qudian.
"We believe this strategic partnership will enable us to accelerate growth by building upon both companies' assets, core expertise and competitive advantages," Li noted.
Secoo, which was founded in 2008, is known as a top player in the online luxury e-commerce market and offers over 400,000 SKUs, covering over 3,800 global and domestic brands on its online and offline shopping platforms.
National Business Daily noticed that Secoo has been facing challenge from new players including Alibaba Group (NYSE: BABA)'s marketplace Tmall and JD.com (NASDAQ: JD) in the past years.
In 2014, Tmall set foot in the luxury market by getting Burberry and other high-end brands to open flagship stores on the e-commerce platform.
Later in 2017, Alibaba launched Tmall Luxury Pavilion, a dedicated site for premier brands such as Hugo Boss, La Mer, Maserati, Guerlain and Zenith.
In the same year, JD.com spent 379 million U.S. dollars to buy shares of Farfetch, a global e-commerce provider of luxury products, and launched its own luxury platform Toplife which was merged into Farfetch China two years later.
Compared to Tmall and JD.com that boast huge traffic flow, Secoo holds less traffic but deeper ties with high-end brands, media reports said. Secoo said it has built partnership with 3800 brands to date while data shows JD.com's Farfetch has had over 500 brand partners and over 150 brands have opened their shops on Tmall.
Email: lansuying@nbd.com.cn
Editor: Zhang Lingxiao